Make Your Own Weather: A Creative Movement Workshop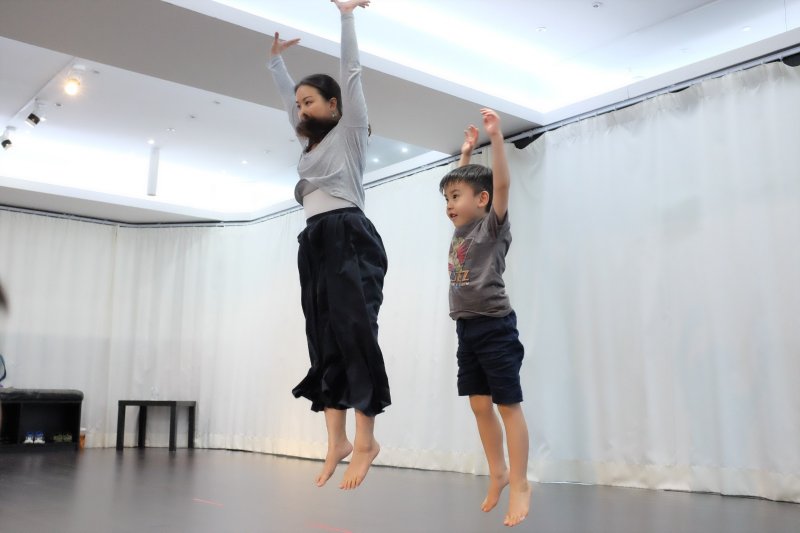 Date
5 Oct 2020 - 30 July 2021 (Weekdays before noon)

Section
1.5 hours (Preparation time: 15-20mins)

Quota
15-20 students (P1-P3 or P4-P6; Recommend all coming from the same form/grad)

Event Detail
Have you ever read "Dr. Strange and Dr. Fantastic" written by Shi Ren Lin? One of the greatest inventions of Dr. Strange is the "Magic Weather Bag", giving us control on the weather. No matter when we want the sun, the rain or the wind, it is our call!
During the workshop, we will make our own "Magic Weather Bag" with our bodies. We will even create new elements and hold a dance party! Come join us to gather the wind and the rain, and turn your boring lives into exciting !

Additional Information
Biography of Instructor:
Moving Playground
Ignite the happiness of the body
Embrace the freedom of the body
Release the creative power of the body
Founded in 2017, Moving Playground aims to promote creative movement and body education, a self-driven learning initiative that allows us to connect with and better understand ourselves, retrieve autonomy of our bodies, our own inner rhythm and pattern. Furthermore, with bodily movement, we managed to connect with the world, get along with others, feel, think, express and create with our bodies.
Moving Playground has been adopting a wide range of formats and approaches on promoting creative movement and body education, from classrooms to outdoors, from infants and primary school students to adults, from thematic parent-child activities to regular programs, and from parent classes to training courses. They also collaborate with different organizations and groups, aiming to drive more people to dance at their own pace.

Additional Information 2
(On-campus version) Remarks:
- Preferred venue: Activity Room/ Dance Room/ School hall/ Covered Playground
- School shall arrange a spacious venue to accommodate at least 15 participants moving around, and avoid changing of venues during the workshop.
- During the session, at least one teaching staff is necessary to be present for onsite support.
- A computer, a screen and a projector are required.
- Language: Cantonese or English
(Online version) Remarks:
- It will be conducted via Zoom. Participants need to prepare an electronic device with webcam and monitor, and a stable network connection. Please download Zoom before the class starts.